NIGO Commemorative Stamps
︎︎︎Composition

NIGO is one of the most influential designers to come from Asia. This project displays what NIGO is known for and the impact he has had on the streetwear community worldwide.
Spring 2020
Project Overview
︎︎︎Create a set of stamps along with a lettersized panel to commemorate the work of a designer.
Areas of Focus

︎︎︎Composition

Programs

︎︎︎Photoshop
︎︎︎Illustrator



︎︎︎Commemorative Panel
This commemorative panel summarizes NIGO's background and role as the founder of popular streetwear brand A Bathing Ape or BAPE.


︎︎︎Stamps
A total of 4 stamps were designed each highlighting NIGO's signature bold and loud graphics. NIGO implimented his style in his brand, BAPE. By using strong color contrast and playful camo patterns, he was able to establish the brand's signature look.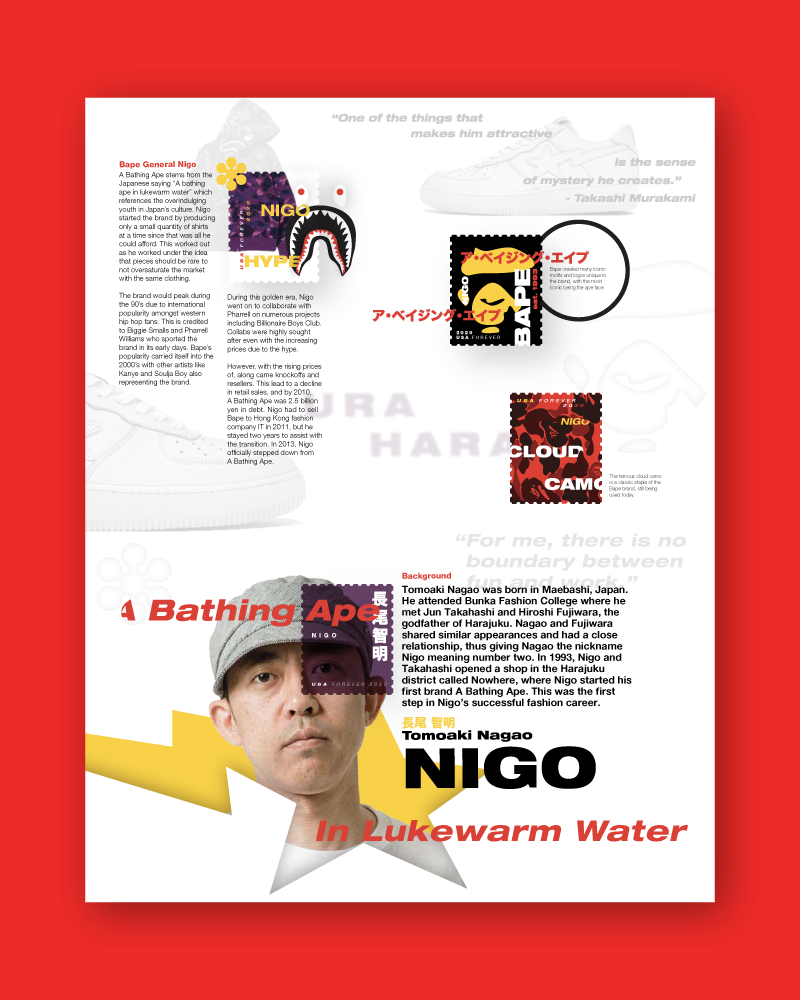 I just tried to do
what I love and
create the things
that I wanted to create.

- NIGO